American Association of Physics Teachers  CO / WY Regional Conference
20 April 2013 @ Valor Christian High School in Highlands Ranch
The CO/WY Region AAPT Conference organizers will host this year's AAPT meeting at the new Valor Christian High School Campus in Highlands Ranch. We are excited to have Colorado Science celebrity Steve Spangler as our Key note Speaker. This year we are asking Physics teachers, professors, and graduate students for presentations on how to make Physics Fun. Of specific interest to this conference are topics that are related to but not limited to the following areas:
- Applied Physics to the Real World Situations
- Unique Teaching Apparatus
- Technology in the classroom
- Labs, Demos, and Activities that stimulate Student Learning
Click here to download the presentation guideline. Please send your Abstract to tom.spicer@valorchristian.com before 12 April 2013.
Please bring your favorite (your own unique or a classic) Physics Demonstration or lab.  Additionally you can fill in this simple form that will be shared with fellow teachers/professors.  Prizes will be given for the very best Physics Demos and Labs.  The whole purpose of this activity is to share our very best demonstrations and labs, network with each other and win a special prize.
Preliminary Schedule
7:30 – 8:30                        Registration / Coffee / Demonstration Setup / Poster Setup
8:30 – 8:45                        Welcome
8:45 – 9:30                         Keynote Speaker – Steve Spangler
9:30 – 10:00                     Break – Demonstrations (optional Student Tours of Facility)
10:00 – 11:30                    Presentation Sessions I
11:30 – 12:15                    Demonstrations
12:30 – 1:15                      Lunch
1:30 – 2:00                        AAPT Meeting and Elections of 2013-2014 Officials
2:00 – 3:30                        Presentation Session II
3:30– 3:45                         Break
3:45 – 4:30                        Demonstration / Lab Award Presentations / Closing Remarks
Directions – http://www.valorchristian.com/AboutUs/MapDirections.aspx
Questions – Contact Tom Spicer tom.spicer@valorchristian.com
COST – (Includes Catered lunch)
| | |
| --- | --- |
| Teachers & Scientific Professionals | Undergraduate, Graduate Students, First Year Teachers, High School Students |
| $15.00 | $5.00 |
You become a CO/WY Region American Association of Physics Teachers member at no cost by simply registering for this conference!
Keynote Speaker – Steve Spangler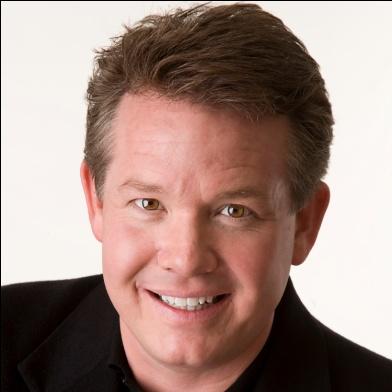 Steve Spangler, founder of SteveSpanglerScience.com, earned his credentials as an author, teacher, toy designer, and Emmy award-winning television personality. Whether he's whipping up a cool new science experiment for the Ellen DeGeneres Show, producing a new YouTube video, or designing a hands-on science lesson for kids, Steve is always seeking out new ways to create unforgettable learning experiences. Steve holds a Guinness World Record for the Largest Physics Lesson at Coors Field with over 10,000 people. Spangler's videos on YouTube receive over 80 million views each year, which means 60 million parents are angry about the Diet Coke stains on the ceiling and burn marks on the floor. He appeared on TIME Magazine's of the the Top 100 Influential People, has been featured in the Wall Street Journal and WIRED magazine.
Keynote Presentation: Exploding Soda & Flying Potatoes- Secrets to Creating Unforgettable Learning Experiences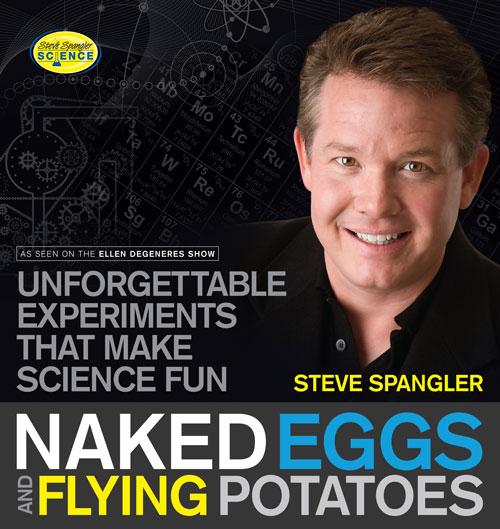 There are good teachers and then there are truly great teachers. Understanding the differences in teaching styles is the key to learning how to turn ordinary moments into unforgettable learning experiences – the kind that kids talk about at the dinner table and remember for a lifetime.  The secret to becoming the best teacher possible is to learn how to engage students on a whole new level using creative methods that promote wonder and exploration. Steve Spangler combines his experience as a science teacher and an award-winning toy designer to create educational experiences that make learning fun. Steve Spangler is no stranger to creating experiences that spread like a virus. He credits much of his creativity to spending time with his students while exploring in the classroom. What started out as a clever demo using a roll of Mentos and a bottle of Diet Coke to create a soda geyser quickly turned into an Internet sensation that inspired a new generation of backyard scientists… or maybe just millions of sticky people. Whether you're teaching students, training adults, motivating employees or just entertaining the person next to you, the name of the game is engagement… and it's the skill that will set you part from everyone else. In this special kick-off to the conference, Steve will share insights as to some exciting things that are taking place in informal science education. Learn how to better leverage the amazing assets available on YouTube and how to use this medium to advance your own efforts to reach more students. Spangler will also share some of his most memorable experiences over the past 12 years and nearly 900 science segments as the science education specialist on 9NEWS – KUSA TV in Denver. Don't be surprised if he scouts you to appear on an upcoming Morning Show segment. Guaranteed to make you laugh a little and learn a lot… but watch out for those flying potatoes.
Registration

:
Please complete the registration form below by 5:00 pm MDT on Friday April 12th, 2013. On-line registration payment will be collected at the registration on meeting day. Late registrations at the conference will also be accepted for an addition $5 increase to cost.